Scenario
You want to connect your own Stripe account to your event in order to process all payments for your ticket sales. If you do not already have one, read how to set up an account with Stripe. Assuming the custom Stripe account you connect is set up to receive money in the currency your attendees are charged (USD by default), your revenue will not be subject to currency exchange rates or foreign transaction fees.
Connecting your own Stripe account will mean attendees will no longer be able to pay by PayPal. Do not forget to look into what payment cards Stripe accepts too.
Quick Start
Make sure you are logged into your event dashboard (using the original HeySummit subdomain rather than a custom domain - find out more about this here). You need to be logged in as the Event Organiser (account holder).
Head to Event Setup > Payment Methods on HeySummit and click on connect next to Stripe.
3. A new tab will open in your browser with Stripe where you will have to enter the email address of your personal Stripe account that you previously set up. The next step will be to enter your phone number and the verification code that gets sent to you.
4. Once you have logged in successfully, you can confirm the account you'd like to connect to your HeySummit event.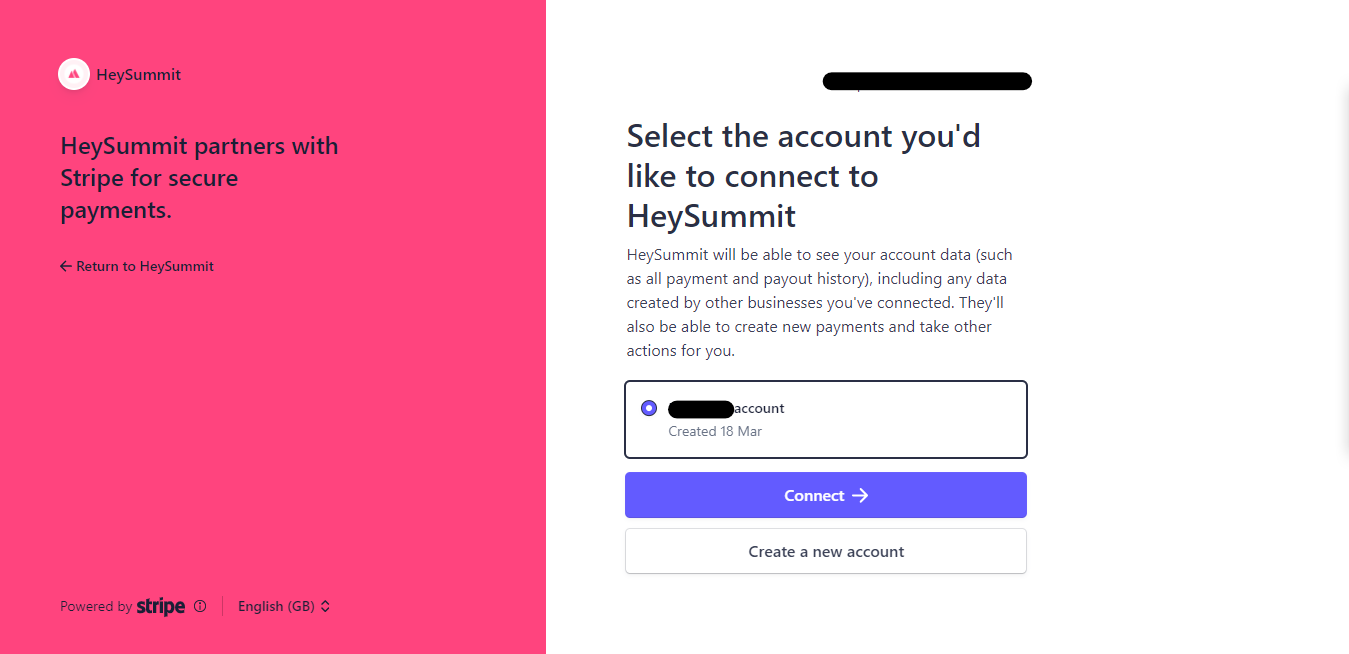 5. When you are done, navigate back to Event Setup > Payment Methods on HeySummit and you will see that the Stripe account is now Active.
If you are having any trouble connecting your Stripe account, here is more information to troubleshoot Stripe connection issues. You can also connect your PayPal account to your event.