Scenario
You would like to know how you can take donations on HeySummit.
Quick Start
While HeySummit doesn't have a built-in "pay what you can" ticket feature, there are ways to set up donations on your event.
One option is to create tickets for different donation amounts. These tickets can all offer the same access or there can be tiers, with some tickets offering access to more content. The benefit of this setup is that all of the transactions are processed and tracked on the HeySummit platform.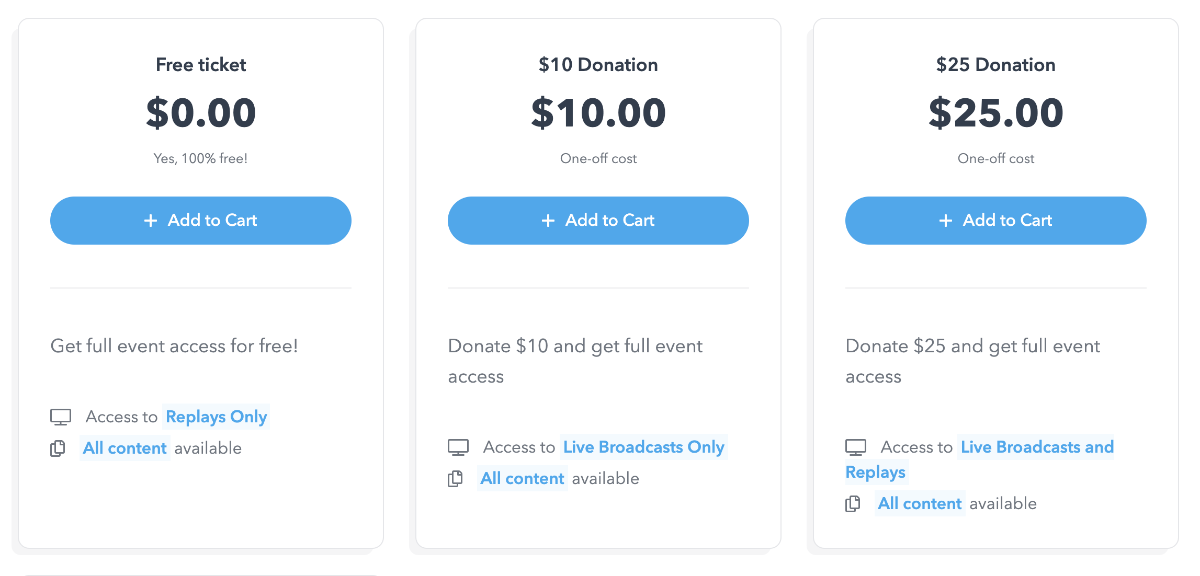 You can read a step-by-step guide to setting up tickets here.
Another option would be to handle the donations off-platform. This can be done by linking to an external payment platform or account to which donations can be sent. There are many ways to share this donation option with attendees: it can be added to the event landing page, email templates, or as a custom thank you page that appears after check out.