You're thinking about closing your account because you're not running an event in the foreseeable future, so you went to My Account > Billing and clicked on Close Account. Now you want to know more about our Maintenance plan. Note it's only available in the area screenshotted below and not via the public pricing page.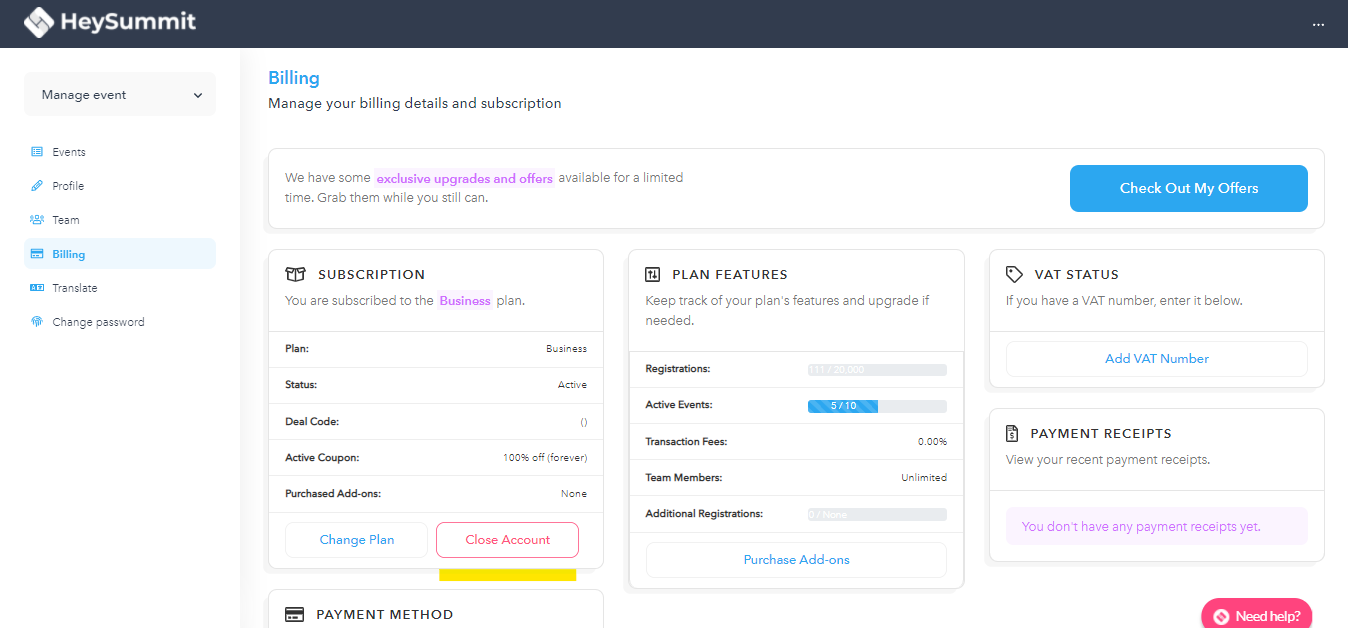 For just $29 per month here's what you get:
Existing attendees with a ticket attached to their record will continue to have access to sessions as per your ticket and talk settings.

Starter plan level features.

This means no access to some of the features that are available on the higher-tiered plans. You can check out the Starter pricing plan and its associated features here.

No event emails will be sent (other than magic links for existing attendees to log in).
In short, it's a great way to cut costs while running live events while keeping access for existing attendees.