Scenario
Your attendees have signed up for your HeySummit event and you want to make sure no one misses out on any of the awesome sessions. Attendees can add these sessions to their calendar by following the steps below.
Quick Start
Once you have completed checkout you can click on the View my schedule button.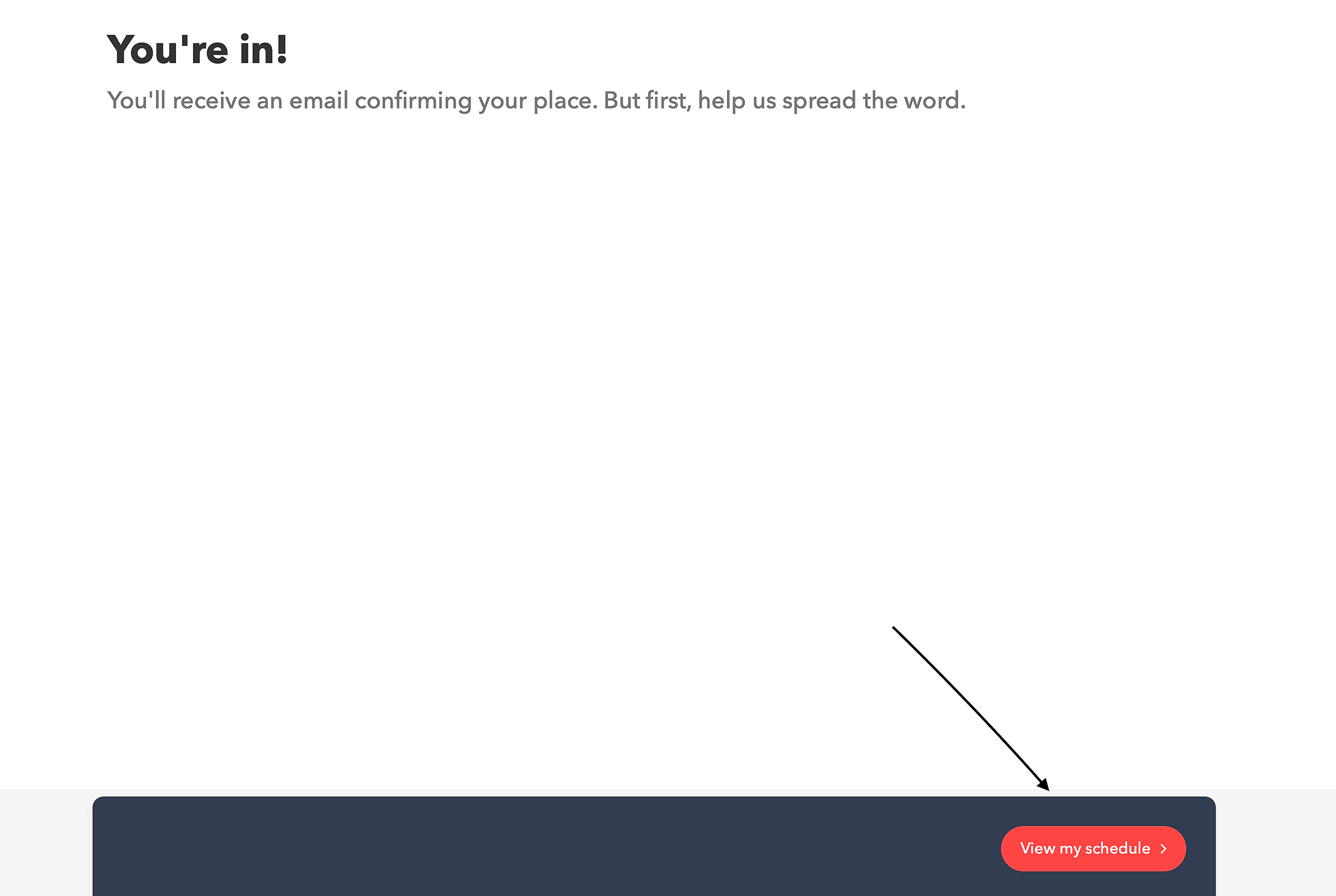 This will then take you to your personal schedule where you can see all of the sessions you have signed up for.
You can also navigate to your personal schedule when logged in by clicking the three dots on the top right of the event site.
Option 1
If you only want to add one particular talk to your calendar or you want to add them individually, click on either Add to iCal or Add to Google Calendar next to that talk record.
Once you have clicked one of those options it will prompt you to save it in your chosen calendar as you would for any other meeting or calendar entry. The calendar reminder will show talk name, date, time and a link to the HeySummit talk page. Note that it will not include any webinar or custom stream join links for security reasons.
Option 2
Have more than one talk on your schedule? You can add all of your talks at once by clicking on Add all talks to my calendar.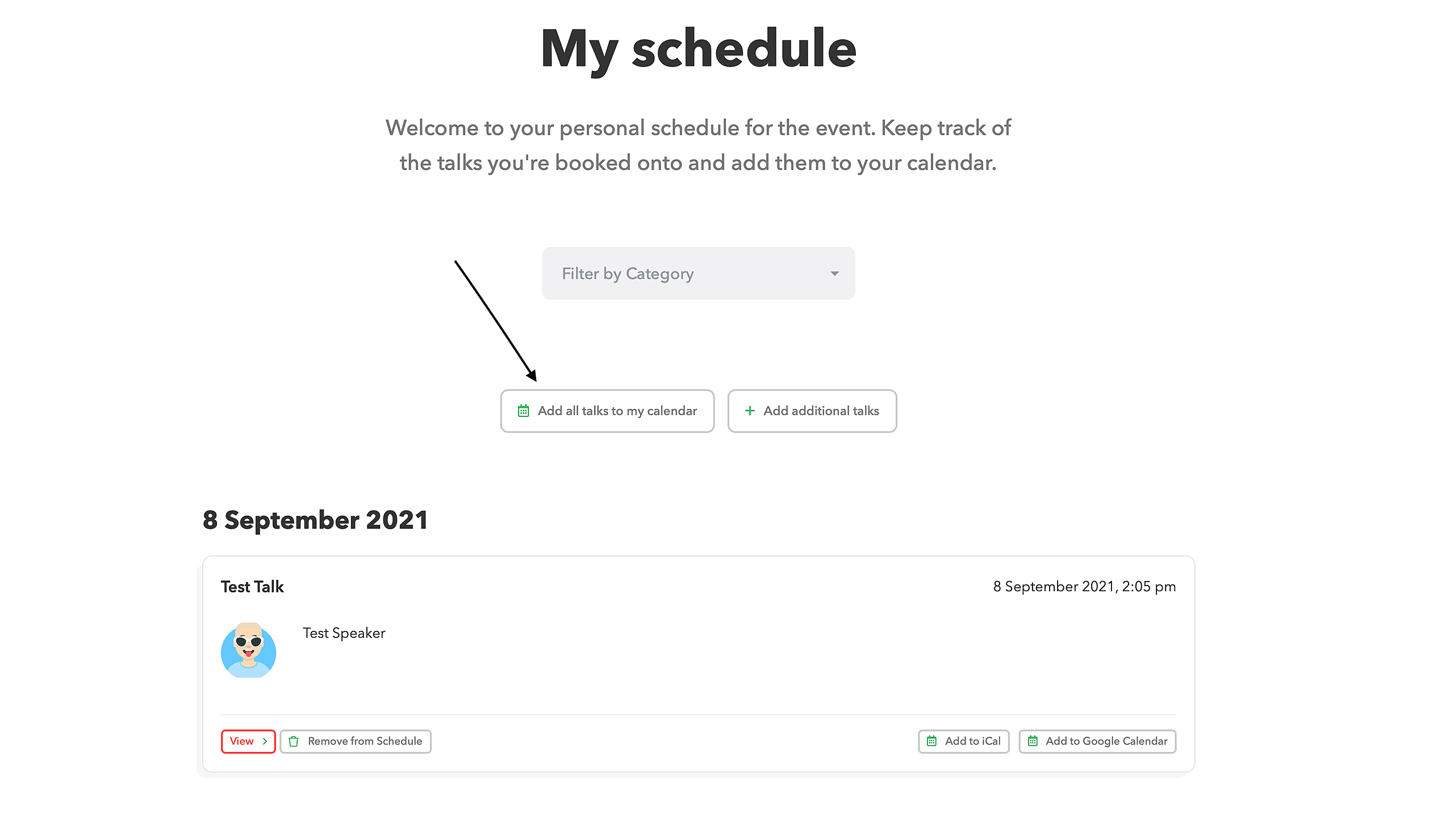 This will download your talk info to your device where you can select which calendar you would like to add it to. The same information will appear so you don't miss your session.