Scenario
You have registered for an event and followed our steps for logging in to the event site. However, you're running into some issues and can't correctly log in. Here are some possible reasons you might be having problems and how to resolve them.
Quick start
Problem Scenario 1: You've visited the log-in page and clicked the 'Continue' button more than once to request a log-in link.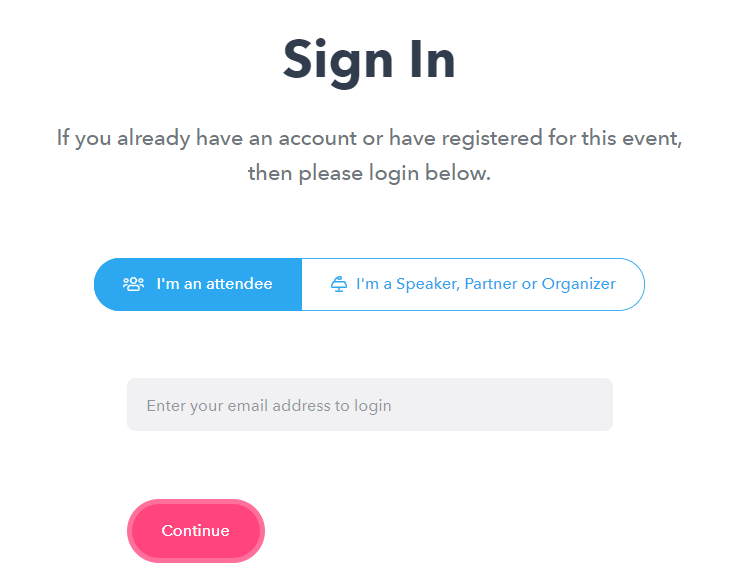 This has resulted in multiple emails being sent to your inbox. You've tried clicking on the link in one of these emails, but it's not working, and you see this error message: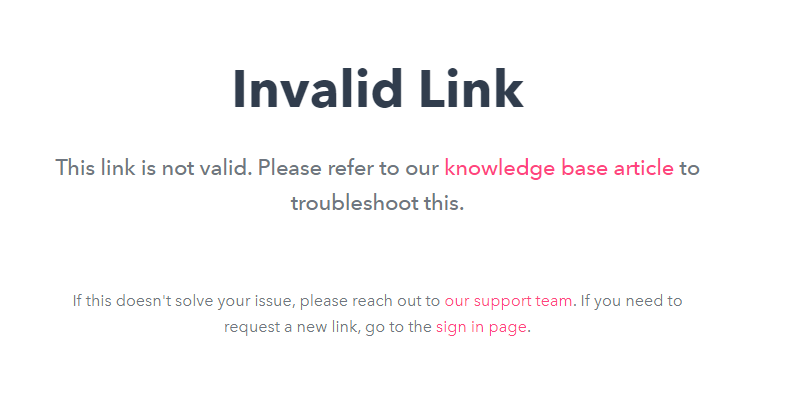 All magic link emails will expire once you successfully log in.
The solution: It could be your firewall checking the link, thus expiring it before you use it. Try using the password log-in method (if available) instead, or reach out to support@heysummit.com so we can provide you with a new link.
Problem Scenario 2: You haven't requested a log-in email recently enough. Log-in links expire after 24 hours.
The solution: if 24 hours have passed since you last requested a log-in link via the event log-in page, you'll have to head back to this area to request a new one. Remember to use the link in the most recent email in your inbox.
Problem Scenario 3: The log-in email landed in a Spam folder, and now you can't access the log-in link properly.
The solution: mark the email as 'not spam' before using the link. Some email providers don't allow users to click on a link when the email is currently marked as spam.
Problem Scenario 4: You've checked your primary inbox and your Spam folder and the log-in email isn't there - you're not receiving it. It may be that you made a typo in your email address when originally signing up. Another possibility is that your email server might have strict security measures that stop our email from being delivered to you (this most often happens with educational or organizational email servers).
The solution: Get in touch with your Event Organizer to check on your attendee details - which they can edit if incorrect. You could also consider asking them to change your email address to a personal one, so our emails have a better chance of being delivered.
Are you still having issues? Get in touch with us - support@heysummit.com