Scenario
Header links are the links you see on top of your summit's homepage. You've decided you want to add Sponsors as a header link (HeySummit already pre-fills some headers for you, such as Speakers and Talks). This is what adding a Sponsor header would look like
(SPONSORS)
: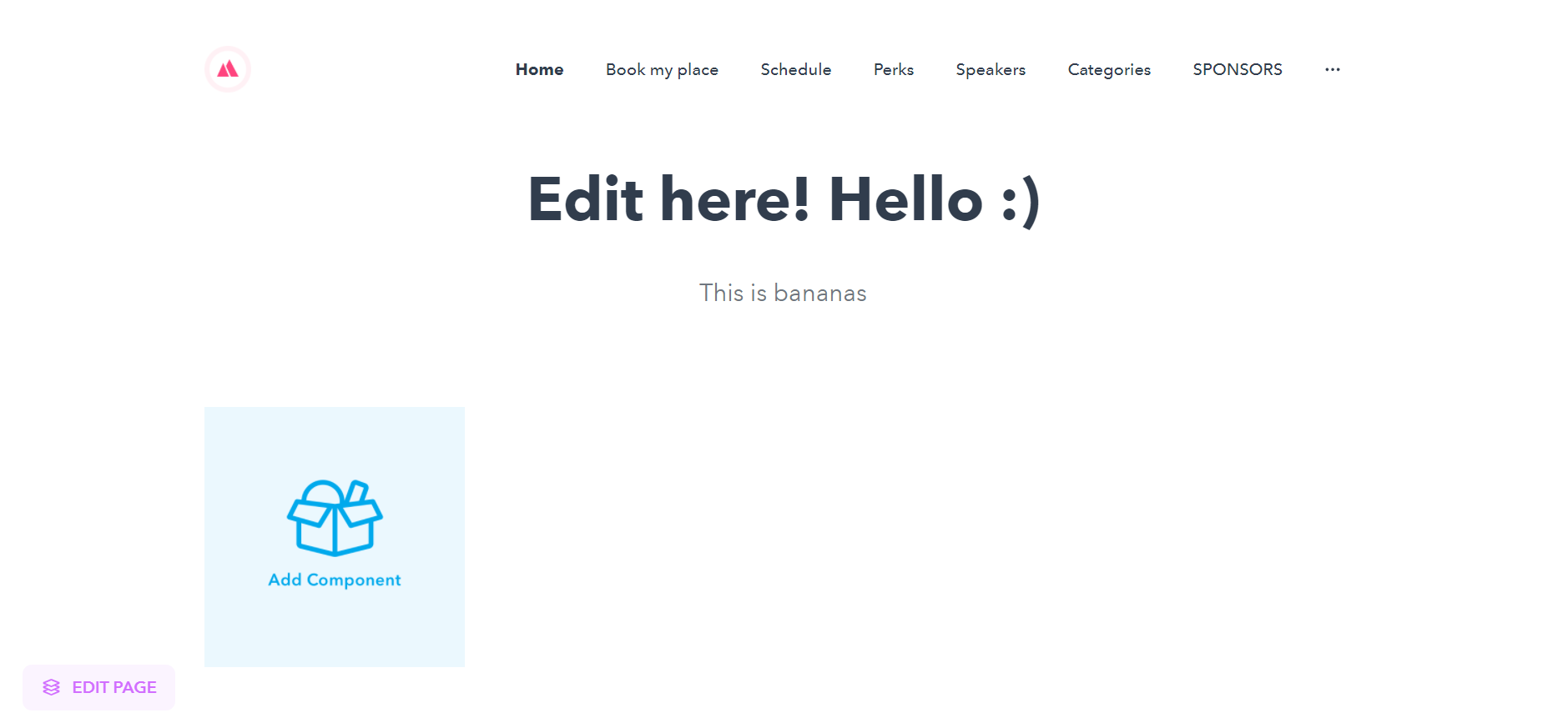 And here's how to do it! More of a visual learner? Watch our
demo
.
Quick start
Go to Event Setup > Header Links.
Click on Add Link and enter the details of your header link - for example, the title (in this case, Sponsors) or even an external link if you want to redirect attendees to another site.
Now, click on View Event on the top right-hand corner of your screen. This will take your event to Draft Mode, where you can edit your summit pages directly.
Click on the newly-created Sponsors header link and find the purple Edit Page button on the bottom left of your screen.
Click Add Component, and, when prompted, locate the Component icon (fourth icon from left). Click on it.
Hover your mouse over the blue box (this is the component you've just added) and click Edit.
Now, locate Sponsor Grid from the drop-down list.


Don't forget to hit Save!