Scenario
You'd like to have feedback from your attendees about your event. Use our Feedback Questions option under Engagement.
Quick Start
More of a visual learner? Watch our video.
1. Head to your Event Organizer Dashboard and click on Engagement, and select Feedback Questions.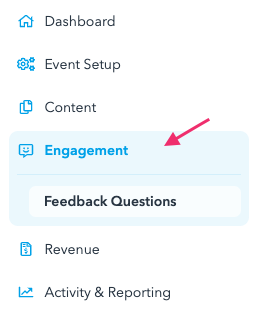 2. Click on +Add to create a new question.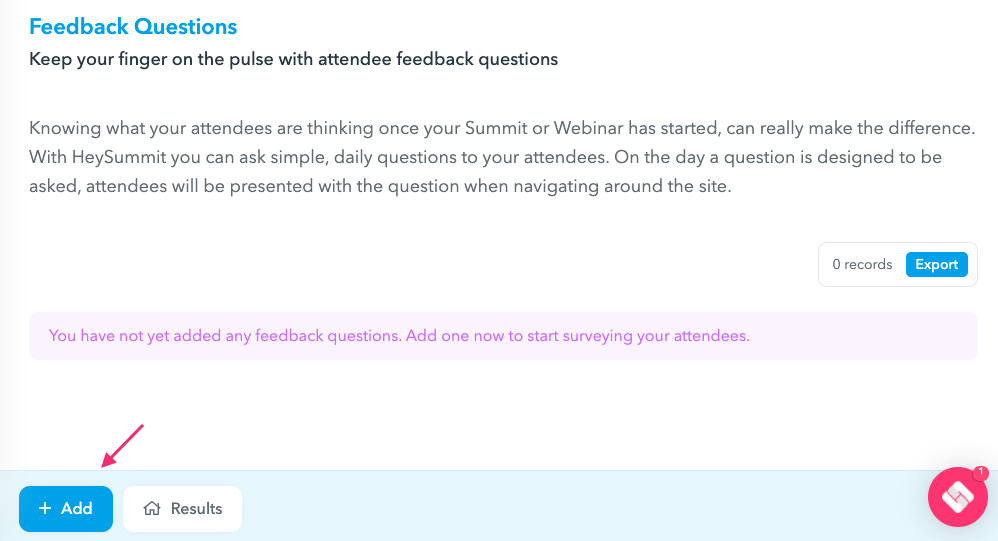 3. Add your question to the pop-up box. Remember to add yes, or no answer based questions and select the date you'd like the question to show for your attendees.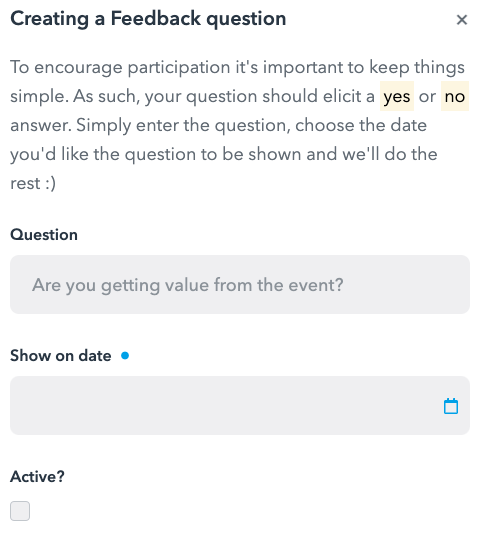 To check the attendee's answers, click on Results.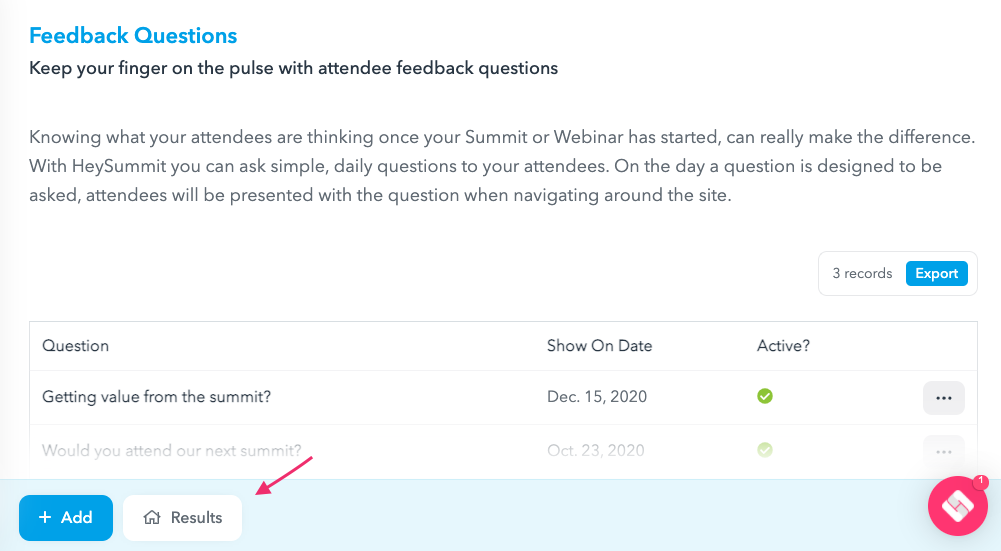 Or head to Activity & Reporting> Feedback.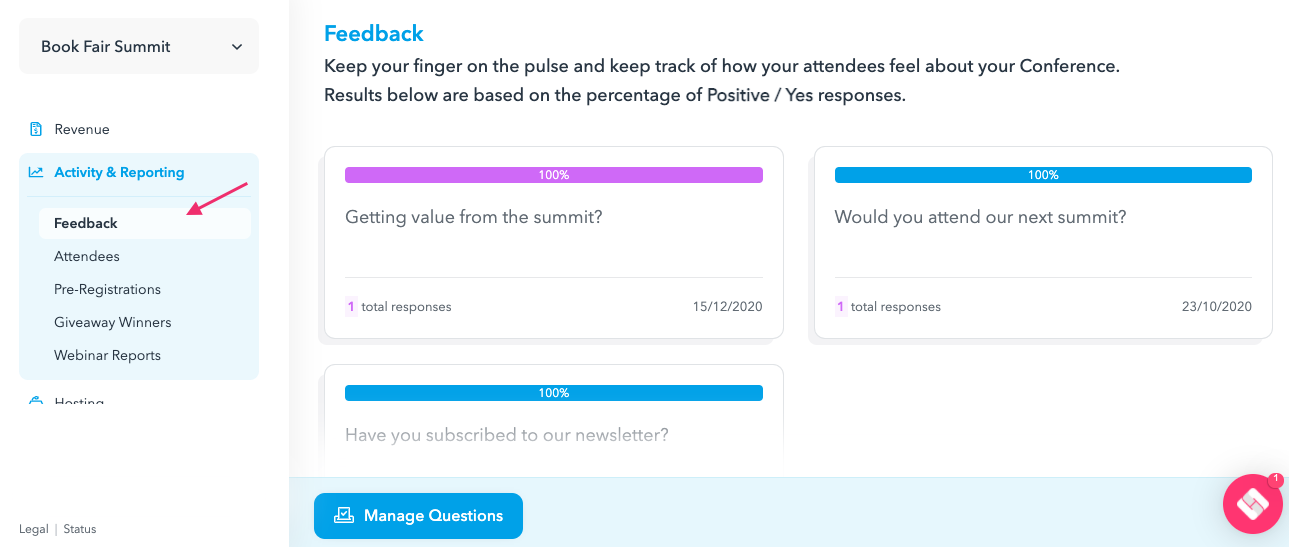 It's important to note we only show one question per day.