Scenario
You've cloned your event, or perhaps, you're updating your schedule in your same event and would like to remove more than one speaker at a time. No problem! See the steps below to achieve this with a couple of steps.
Quick Start
1. Head to your Event Organizer Dashboard and click on the Content option from the left-hand menu.

2. Click the Speakers option, and you will now see the list of all your Speakers.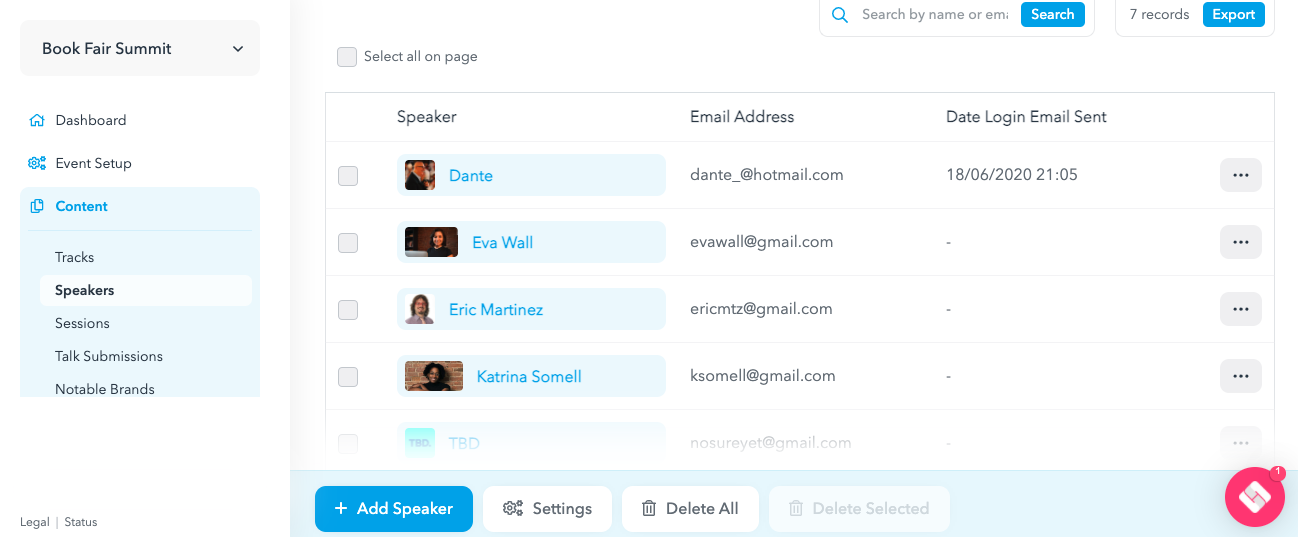 3. If you'd like to delete more than one Speaker, tick the box next to their name to select these and click on Delete Selected.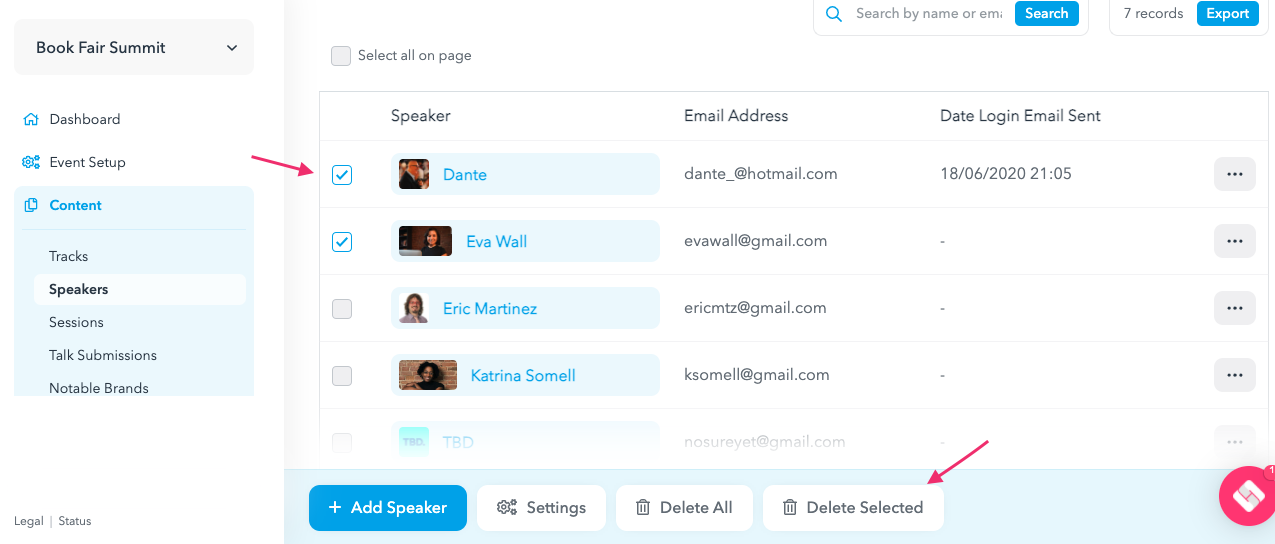 4. To remove all your Speakers from your event, select the Delete All option.
Do note that once a Speaker has been deleted, it can't be undone you'd have to manually enter their information into your event again.
Please note that deleting a Speaker that has a Talk associated with their record would make that Talk record not viewable on the front-end site. Always remember to first cancel any sessions associated with any Speakers that you'd like to delete to ensure all info is correctly accounted for.