Scenario
You've created your summit, and now you want to update the dates for your event. If that's the case, we have some great news for you:
HeySummit automatically updates the date of your event once it detects a talk
This means that if you'd like to change the dates for your event, all you have to do is create 1 talk (with an associated speaker and category) and add the correct time and date. HeySummit will do the rest by picking up the change and reflecting it on your Organiser Dashboard.
Quick start
Go into your Dashboard.
Click on Content and choose Talks from the sub-menu.
Look for the first talk. This should have been auto-created if you created a speaker before and assigned them a date and time for the summit.
Click on the '...' next to the first talk.
Select Update Date.
Enter the correct date and time.
Hit Save.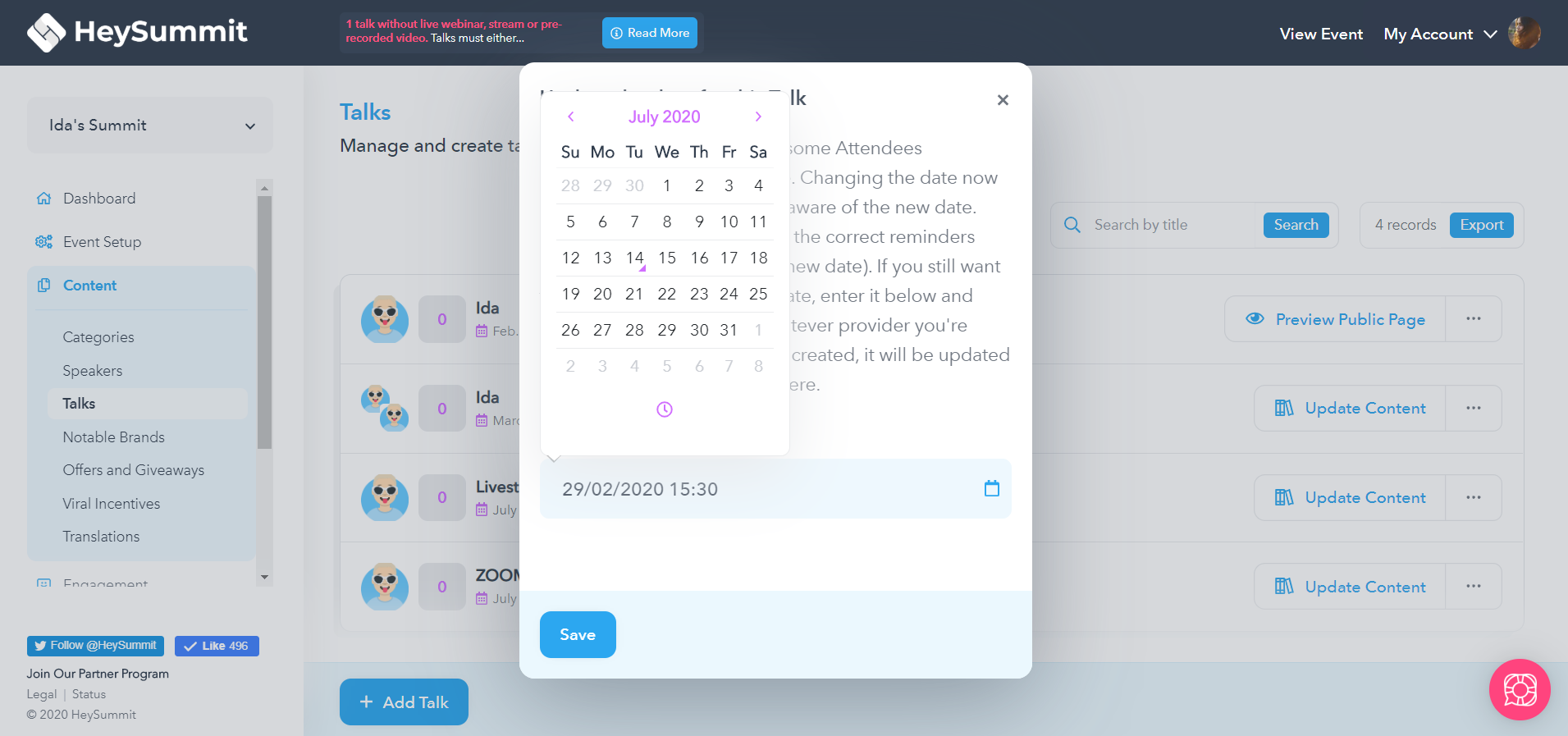 If you're having issues with the date not updating under Event Setup > Settings > Event Basics, try moving the time of your first/last talk forward 1 minute and then back 1 minute to the time you really want - this should unstick it.