Scenario
You've had a search through our category icons list, but you're not really sure what all the options are, or how to find symbols? Here's a few bits and bobs that might be helpful as you
Quick start
HeySummit currently uses Font Awesome icons. If you're curious to see all of the great icons that are available, you can click
here
.
We have added many choices for the category icons- however, we know that there might still be some that we've missed.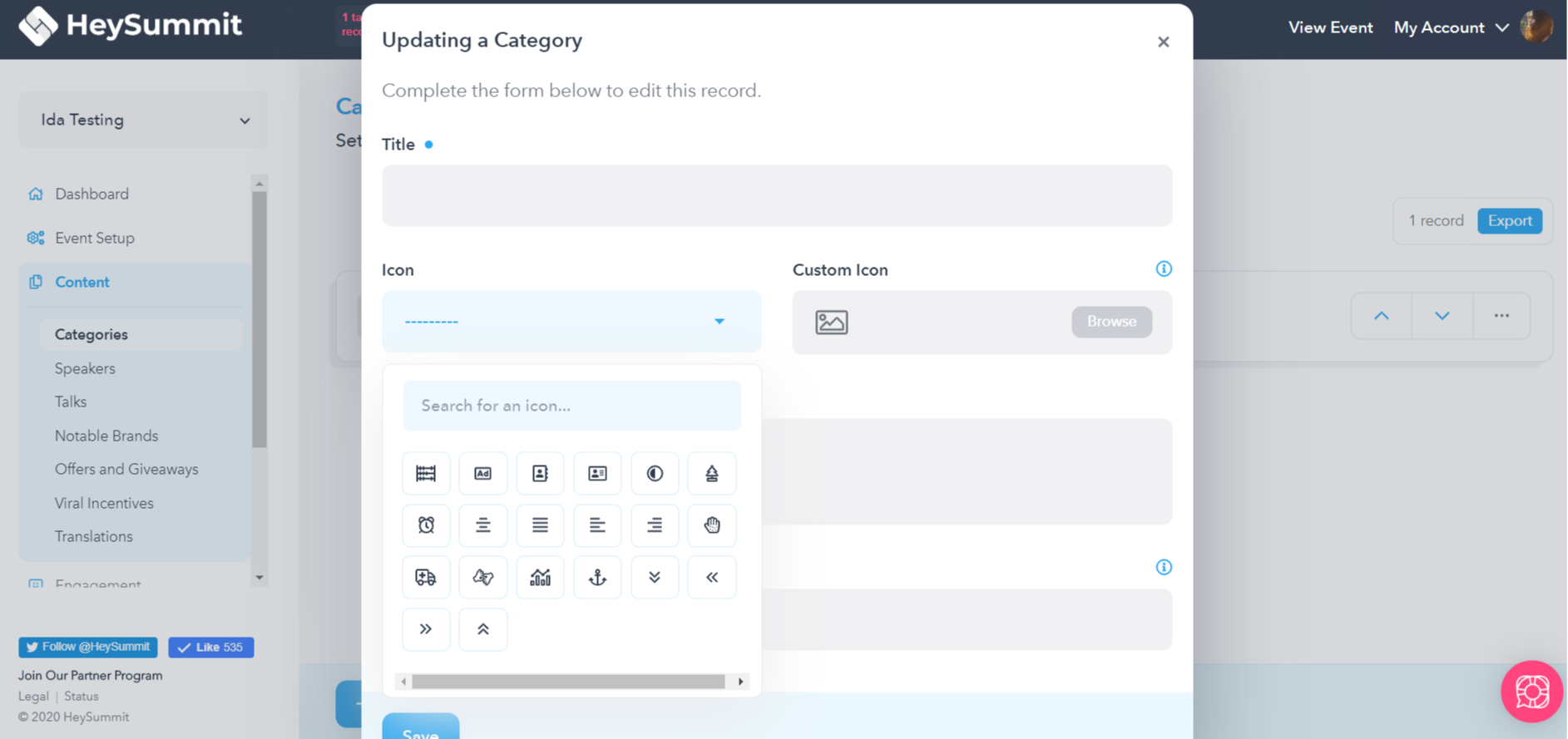 If you find a Font Awesome icon that isn't available on HeySummit and you would like to use it- drop us a line at support@heysummit.com and we'll handle the rest (just make sure to send us a link to your icon).
Want to upload your own icon? No problem, just upload your chosen image to the Custom Icon section after clicking Browse. Make sure it's no larger than 500x500 pixels and ideally square.