Scenario
Samba Live is feature-rich & easy to use meetings, webinars, virtual classrooms, and white label solutions. You can use our Embed Code option after creating the event meeting within SambaLive. That way, your attendees won't be redirected and instead will stay within the HeySummit page, providing a seamless attendance experience.
Quick Start
Create your New Event within Samba Live.
Once your event is created, if it is a live event, you will need to start the event; then, click the gear icon on the bottom left.
Copy the Embed Code.
Head to Content > Talks in HeySummit.
On the right-hand side of the session you want to connect, click the ... menu icon to display the available actions you can perform. Click on the Video Settings link.





Select Pre-recorded - even if your session is live, this setting will still work and will allow the embed.


Select Embed Code and then add your embed ID under your Pre-recorded video ID (or URL) field. You will need to replace the Height and Width wording in the code to look like iframe width= "100%" height= "410".

Click Save and you're all set.
Please note, since this is not a Native integration, your HeySummit registrations won't sync automatically with Samba Live. Your attendees will still need to enter their names to enter the live event.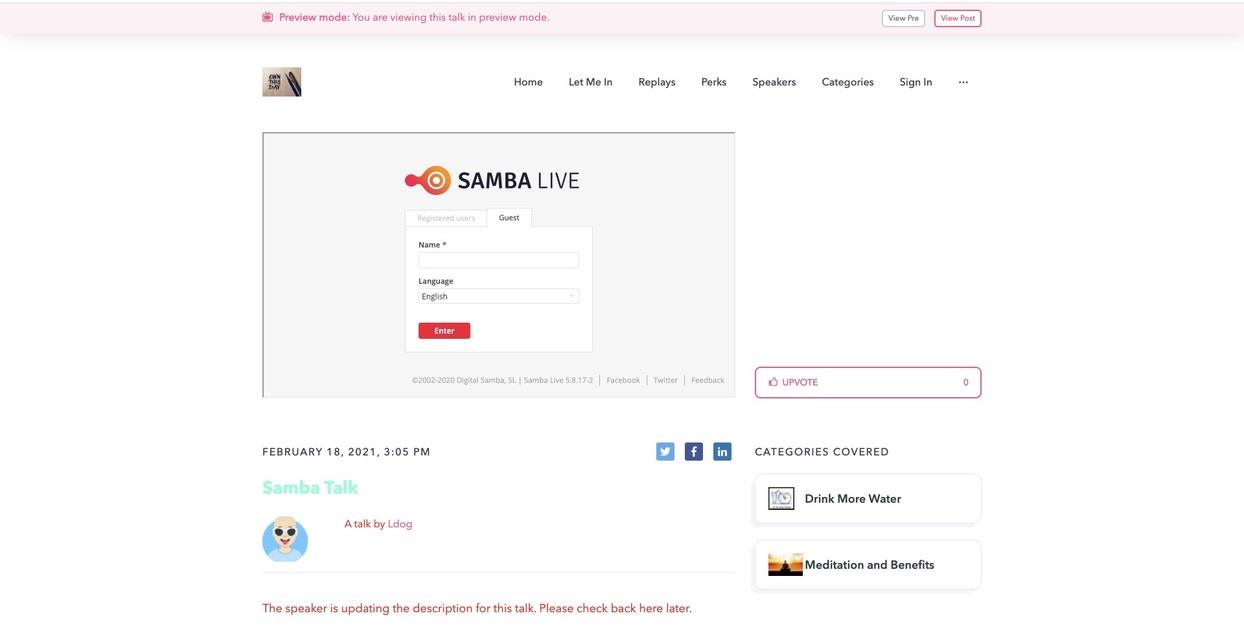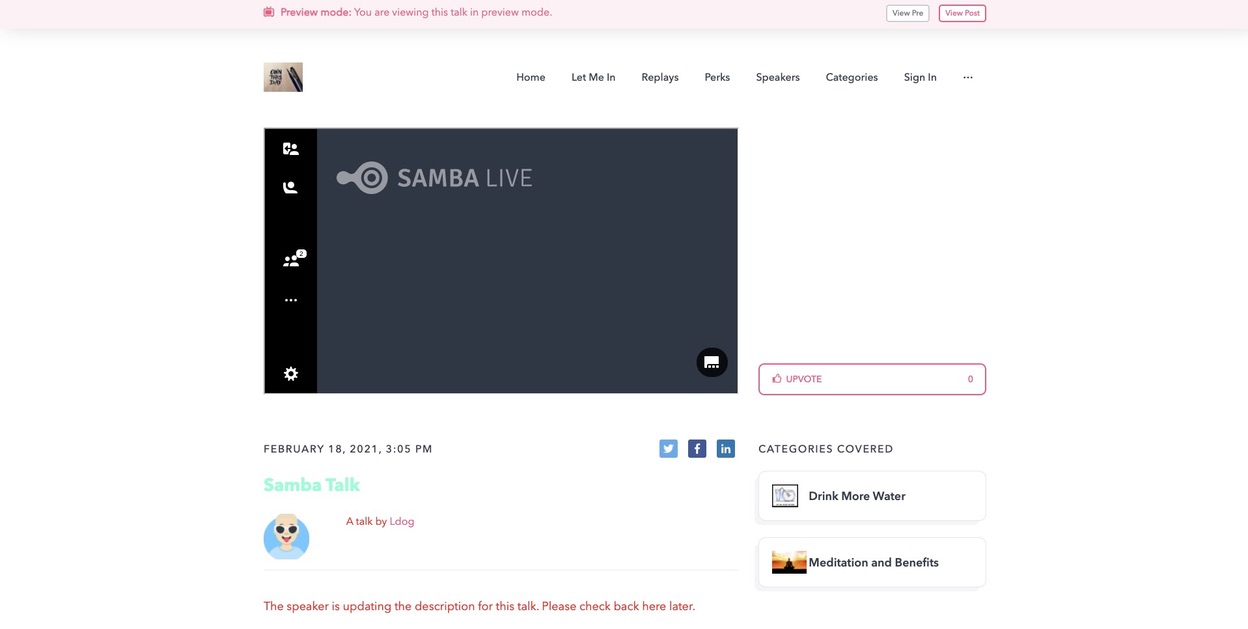 Things to note when using a Custom Embed integration:
Share the link with your Speakers.
Before the session starts, make sure you send a join link to your Speakers. With Samba Live, these emails don't get sent out automatically from HeySummit.
If you'd like a quick mic and camera check before the session starts, make sure you and your Speakers join before the session starts.