Scenario
At HeySummit, we're on a mission to make summits simple. That's why, when you first create your event, we populate your landing page so that you can get started ASAP. But you've spotted a dark banner at the bottom of your landing page with a call to action that reads 'Book my place' by default. This is designed to nudge more people towards registration.

If you're not keen on how it looks, read on to find out how to edit or remove it.
Quick start
When you want to change the language of the call-to-action in the footer and 'Attendee Registration CTA' component on your landing page, log in as the Event Organizer and select Content > Translations from the left-hand menu.
Select Widget from the Translations drop-down menu.
Insert the text you want in the box, and don't forget to hit Save when you're done.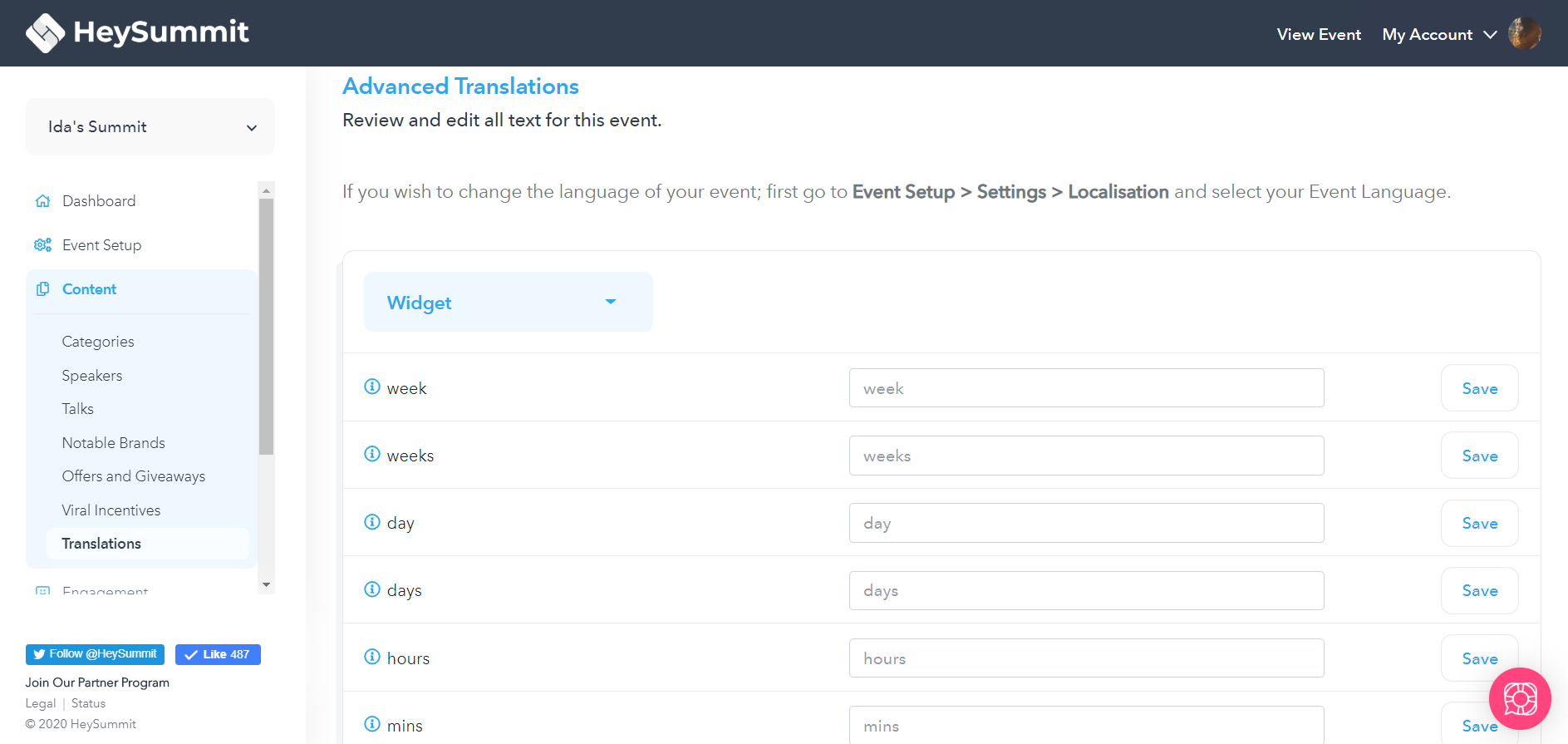 When you close registration for your event (Event Setup > Settings > Event Basics > Event open for registrations?), the footer call to action will disappear on your event site and users won't be able to see it anymore. You can test this out by using an Incognito window and heading to your event site so you're not logged in as an Event Organizer (you may still see the footer when logged in as an Event Organizer).
If you're looking to remove the footer call to action while registration is left open, this can be done with custom CSS (which can be entered under Event Setup > Settings > Branding & Content > Custom CSS). Please note that we can't provide technical support for custom CSS in either supplying code or troubleshooting code you've written, so only use this if you're sure of your coding skills or have the help of a developer.