Scenario
You're now live, and your attendees are starting to view your talks. You want to know, how does HeySummit determine which talks are the most popular? And can I then promote these talks to my attendees? Yes, you can! HeySummit makes it real simple - here's the lowdown.
Quick start
When your talk goes live, attendees have the option to 'Upvote' a talk once it goes live. The button remains active for replays as well.
The talks with the most number of votes will get put in the email template sent out to all your attendees, Your Daily Digest.
This email includes the top three voted-for talks from the previous day to support audience discovery.
To see how many votes each talk received, you don't even need to be logged in your event organiser dashboard. All you have to do is go to your Schedule/Replay page after your talks have gone live and you will be able to see how each talks' comments and upvotes.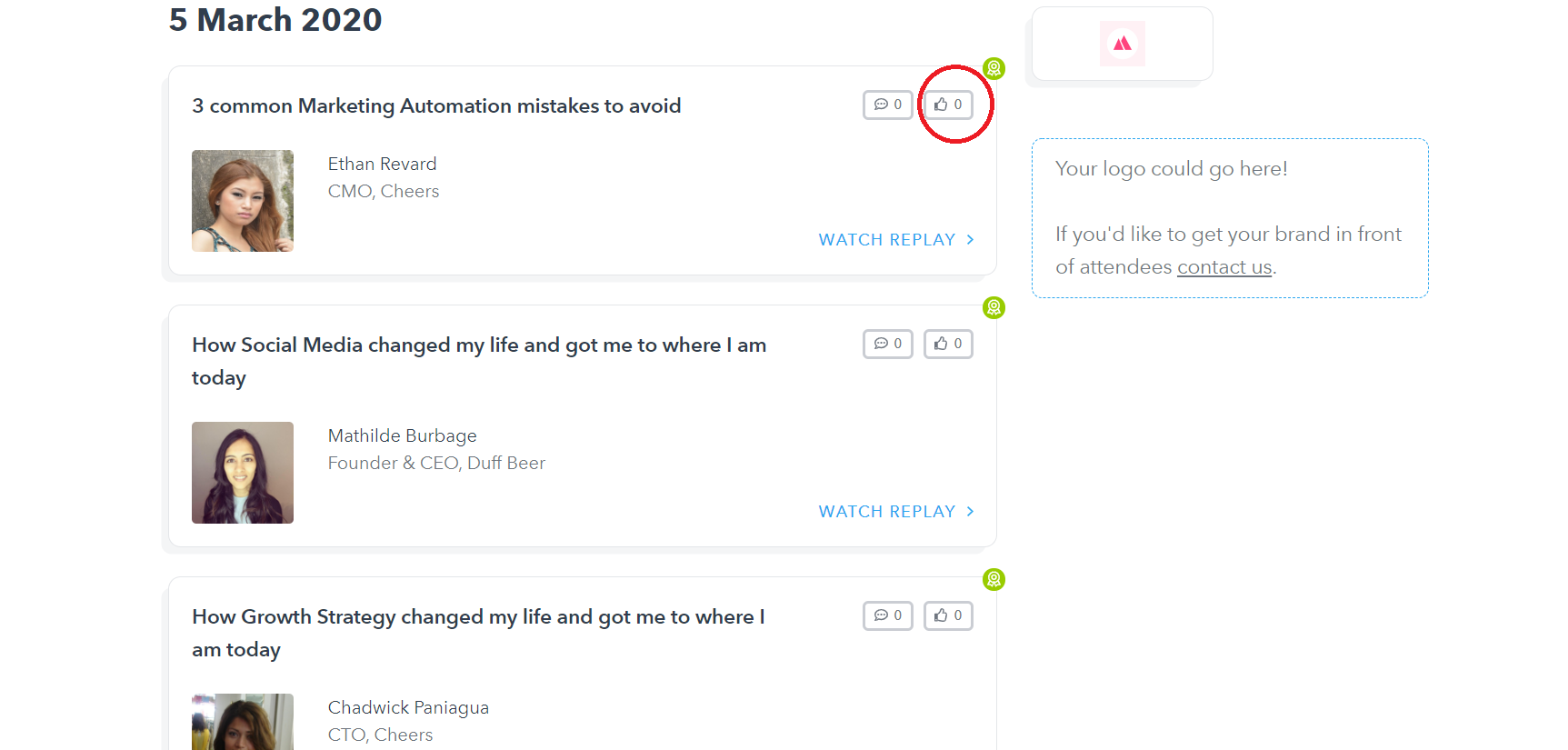 Please note that this feature cannot be turned off at this time.