Scenario
HeySummit allows Event Organizers to choose any webinar, video, or content platform that fits their summit goals. If you're planning to use a provider that is not part of our Native Integrations, no problem! You can use our Direct Link integrations via our Custom Stream feature.
Quick Start
You can use any webinar platform of your choice by entering your session's link into our Custom Stream option and selecting Custom URL.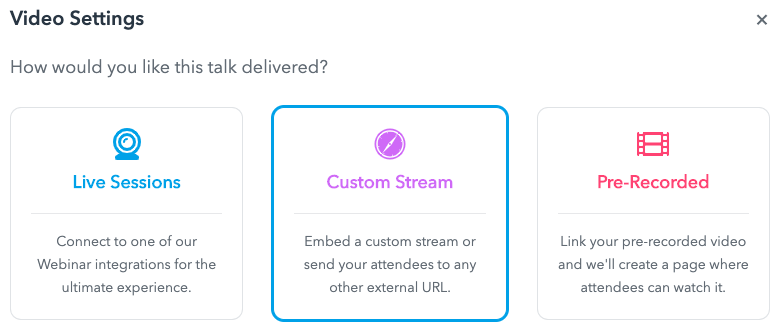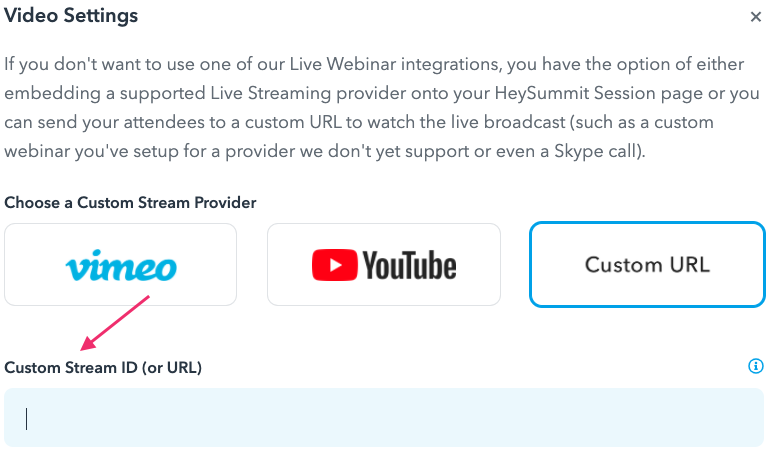 Unlike our Native Integrations, you'll have to consider the following when setting up your custom stream:
Your attendees will not be auto-registered for your session. This means your webinar provider might ask them for registration before joining the session. Check your session's settings if you'd like to turn this off.
Share the link with your Speakers
Before the session starts, make sure you send the link to your Speakers. As some webinar providers don't have Speakers, these emails don't get sent out automatically from HeySummit.
If you'd like a quick mic and camera check before the session starts, make sure you and your Speakers join early to run through any last-minute essentials!