Scenario
Having set up a giveaway, you would like to create custom actions to further your marketing efforts. Viral incentives are shown to attendees after registration and will double the attendees' chances of winning the giveaways. You could set it up so that if they sign-up to your website, you'll enter them in the giveaway twice.
Quick Start
Head to Content > Viral Incentives.
Click + Add Viral Incentive.
You'll see some options to customize the incentive, but the Title and Incentive Type are mandatory.
Click Save when you're done.
This is what it might look like on your confirmation page: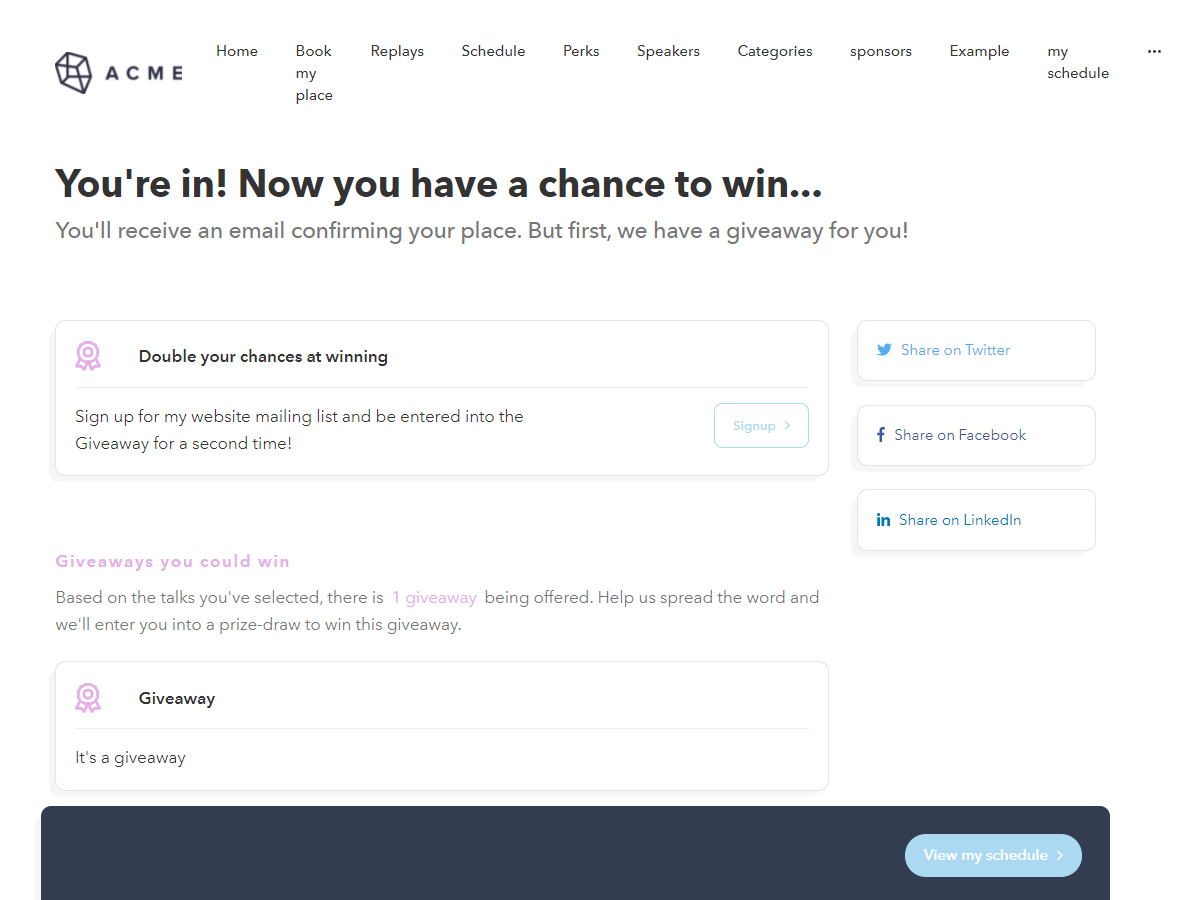 Note that you won't be able to see a breakdown of who completed the Viral Incentive, but you'll see the number of Viral Clicks on your Dashboard go up with each signup.
Please note that currently, if attendees click the button to be redirected to an external site to complete the viral incentive action, we will consider that as them having completed the action - even though it is possible that they could theoretically abandon the signup half way through.