Scenario
You would like to know what Pre-registration means.
Quick Start
More of a visual learner? Please watch our video below.


How to take pre-registrations with HeySummit from HeySummit on Vimeo.
When creating your event on HeySummit, we ask if you would like your event to be open for pre-registrations.

If you enable this setting, Attendees will be given the opportunity to sign up for information about your event before it is Published, if they have your event link.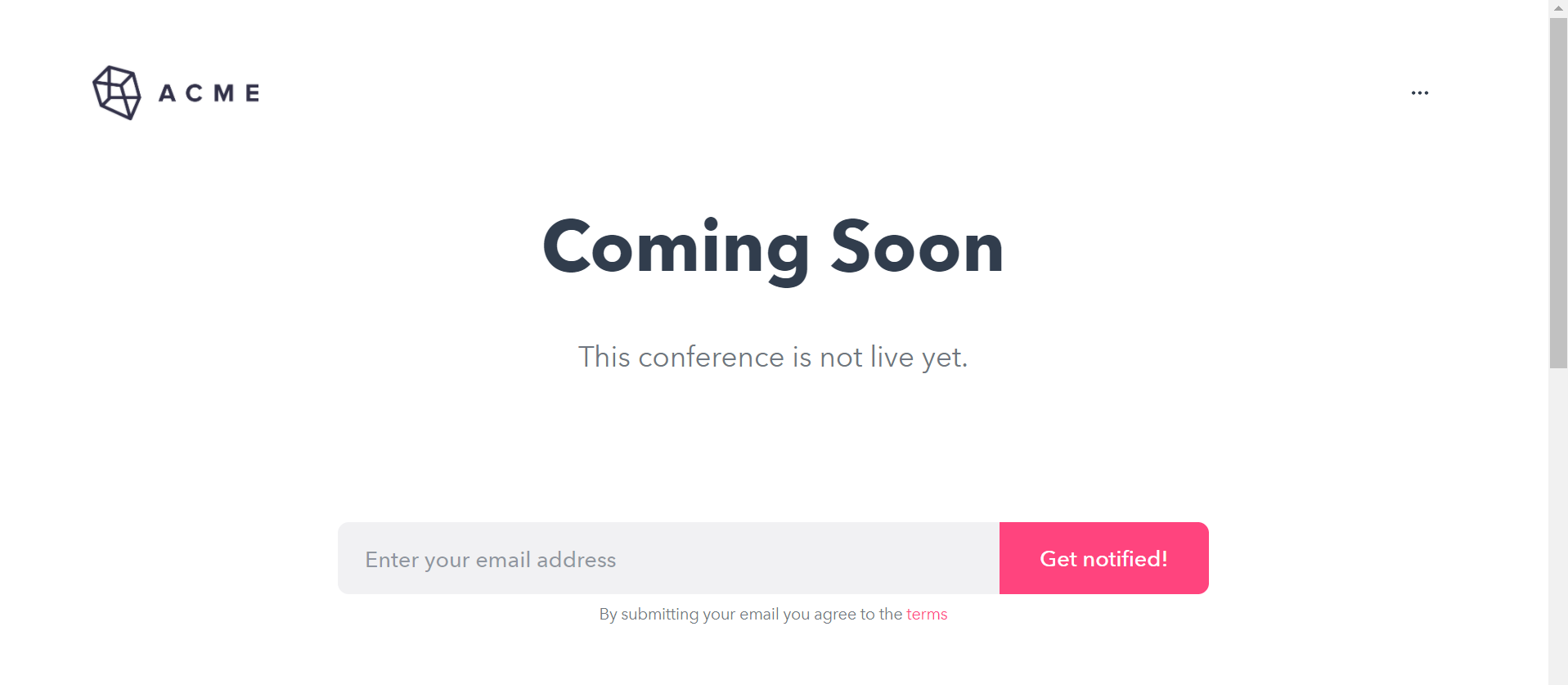 You can see who has pre-registered before or after you publish your event under Activity & Reporting > Pre-Registrations.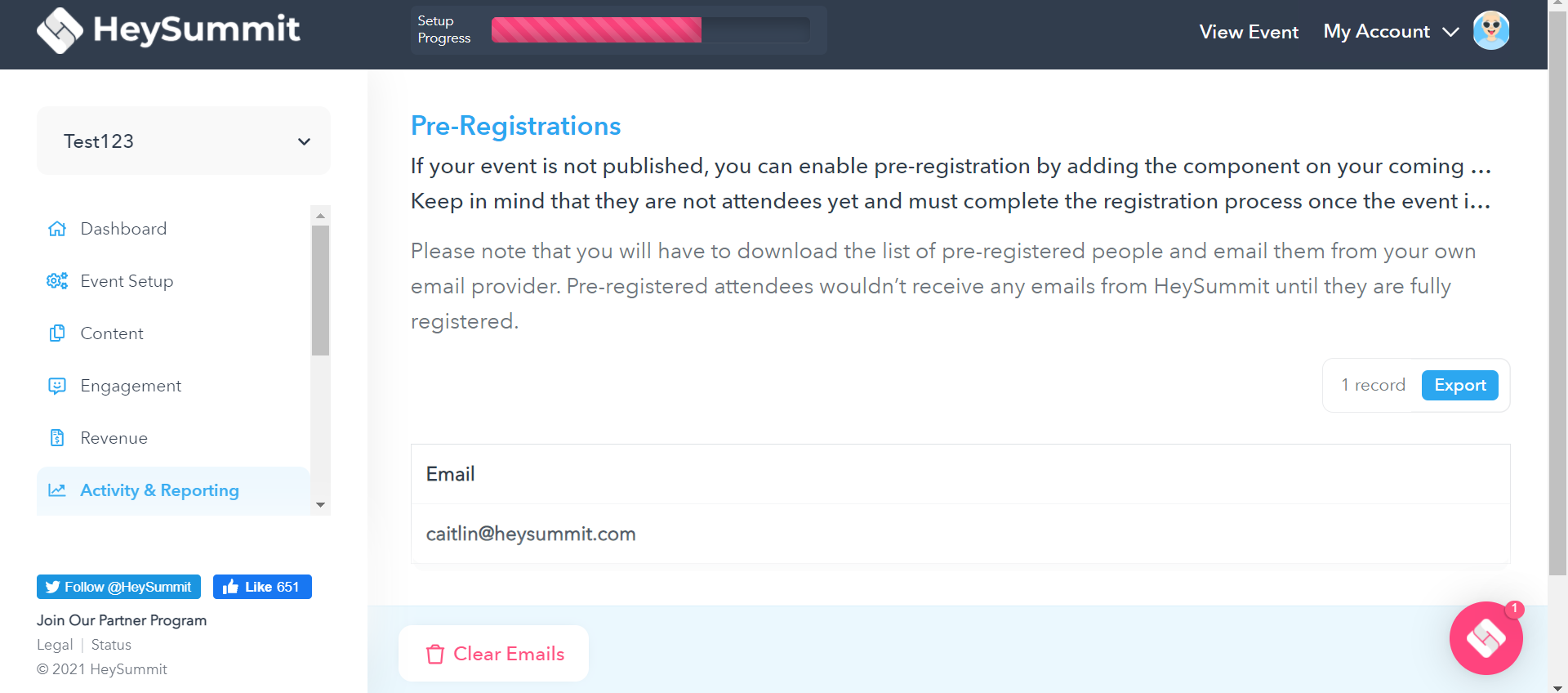 Keep in mind that you will have to export the list of pre-registered people and email them from your own email provider. Pre-registered attendees wouldn't receive any emails from HeySummit until they are fully registered.