Scenario
You want to draw attendees attention to a specific offer or piece of information on your summit. Here's a simple way to do exactly that - create a page promo banner. All you do is provide a title, description and button details and we'll show this banner on the top of every page.
Here's how it looks on a summit page (above with blue background):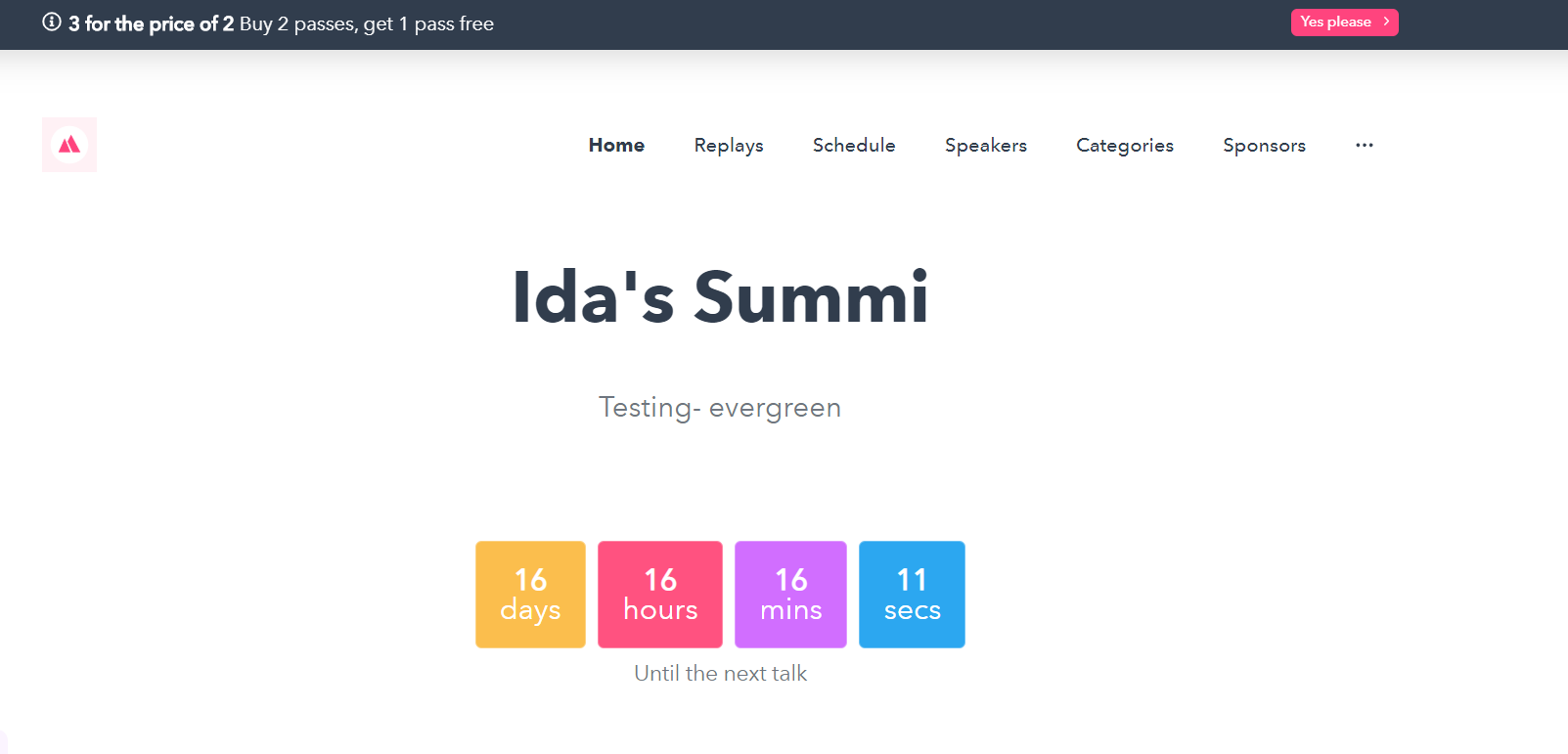 Quick start
Head to your event dashboard. Under Event Setup, click on Settings.
You'll see the Promo Banner box appear on the right side of the page.
Click on Add. From there, you can edit all the details of the banner. Don't forget to save any changes made!





If you want to edit your banner, follow steps 1-2, but when you locate the Promo Banner box this time, click on Update.
If you changed your mind and want to disable the promo banner completely, ensure that the 'Promote via promo bar?' option is unchecked in Revenue > Tickets > Settings.
Here's a quick video tutorial.