You love numbers and analytics, and you would like to see how many attendees have shared your summit via social media.
HeySummit does it for you. It tracks when an attendee clicks on a share button on your public event page for Facebook, Twitter or LinkedIn.

You can view this by heading to your event Dashboard > Daily Attendees Social Shares (see visual below). Do note that it does not include the sharer's details or personal info, so you can't see a list of specifically who shared.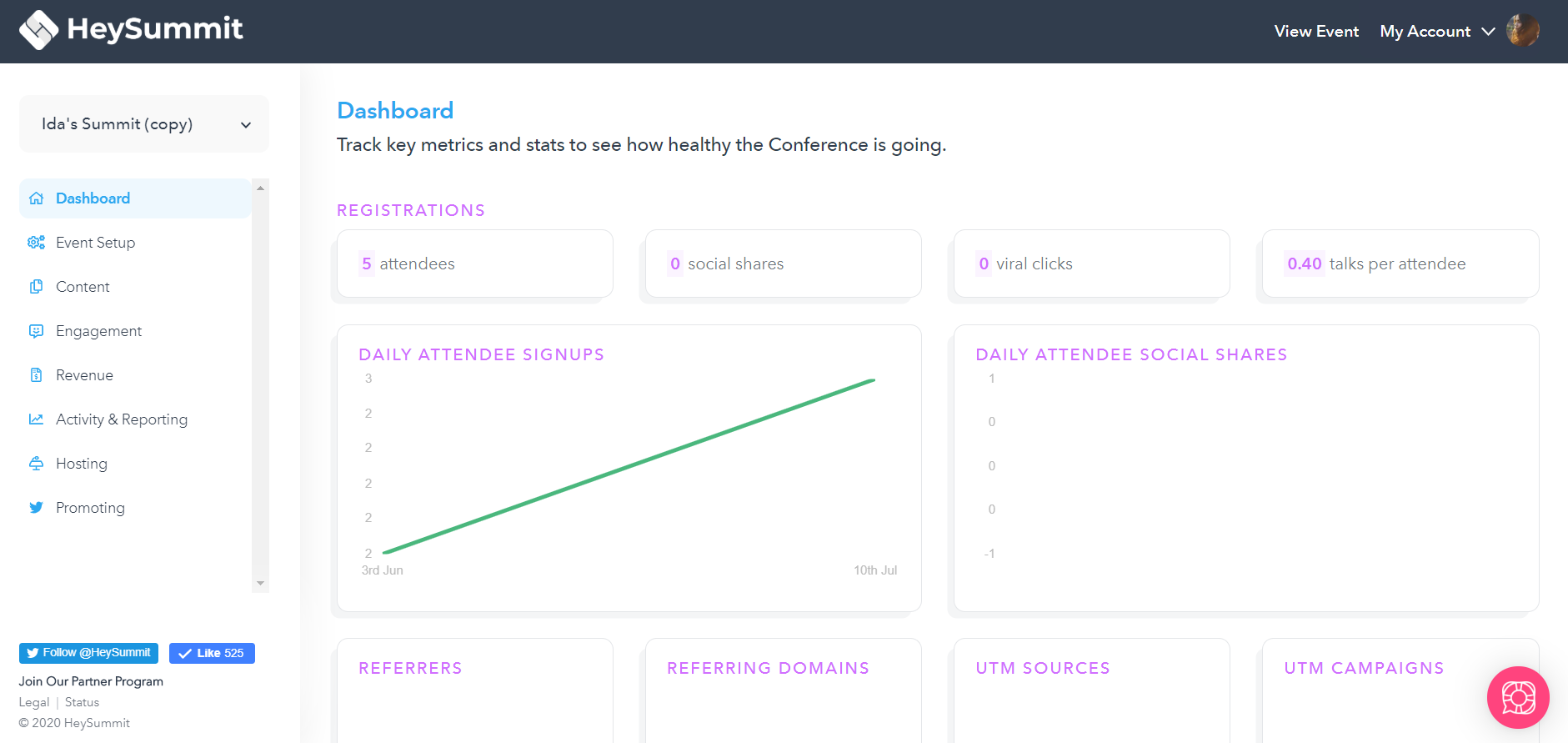 The number next to 'Social shares' shows how many attendees have shared the event on social media in total. Note that we only track one share per attendee.