Scenario
With HeySummit, you can run an event with a mixture of live and pre-recorded talks. In this case, you've chosen to use pre-recorded talks - let us walk you through it! Pre-recorded sessions start automatically at their scheduled start time.
Quick start
Head to Content > Talks. Click on the '...' next to the talk you want to set up and select Video Settings.
From there, choose Pre-Recorded and fill in the boxes with the link to your talk (see image below).
Make sure the talk's date is set in the future, or the Video Settings option will not appear.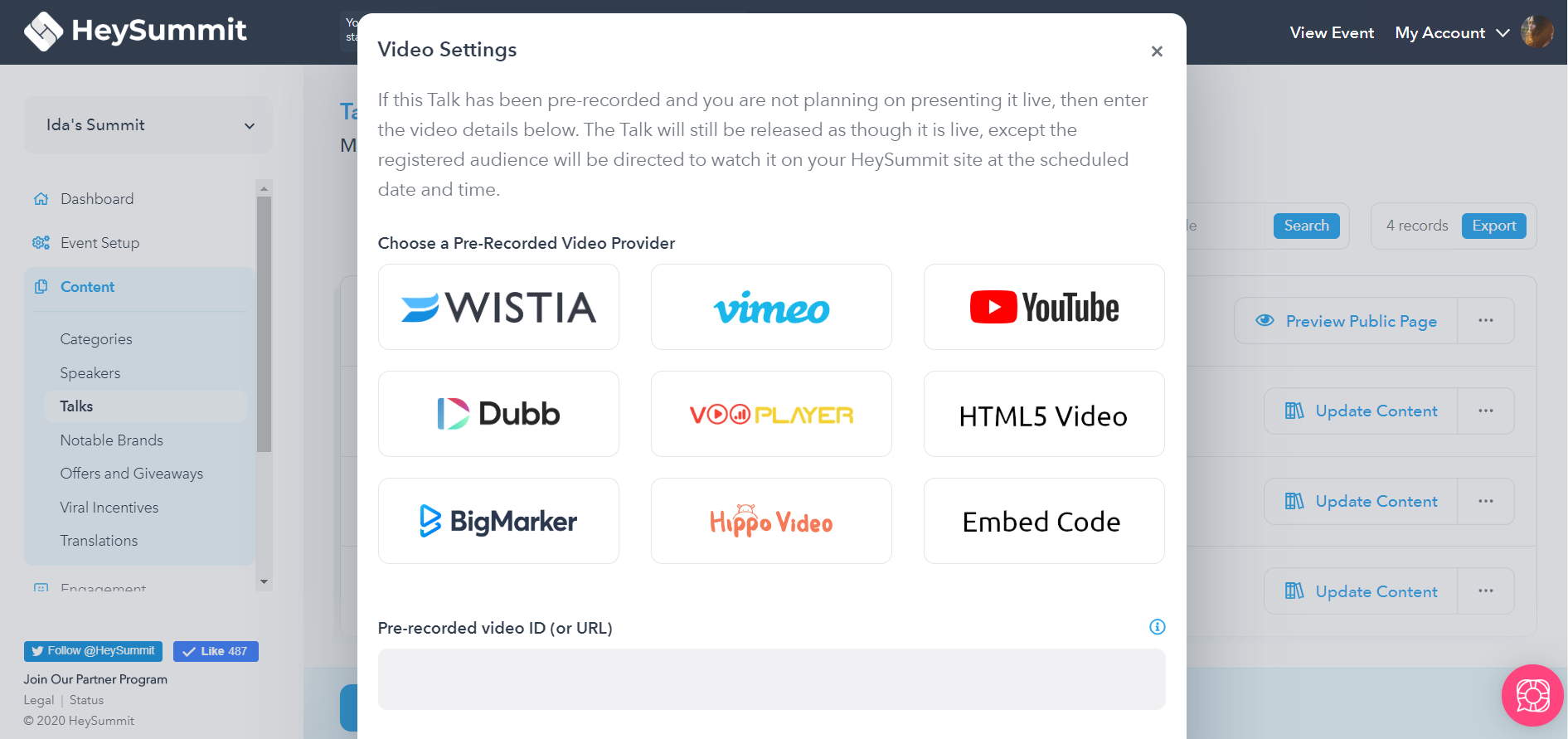 For tips on using the
HTML5 Video
option within this setting, take a look at
this article
.