Scenario
You want to use Gather Voices for your virtual conference. This is a great tool for gathering and sharing videos with your attendees in a simplified way.
Quick Start
After you've created your video, you can upload it to one of our video providers, such as Youtube, or embed the code under our Pre-recorded option.
Under Video Settings, select Pre-recorded.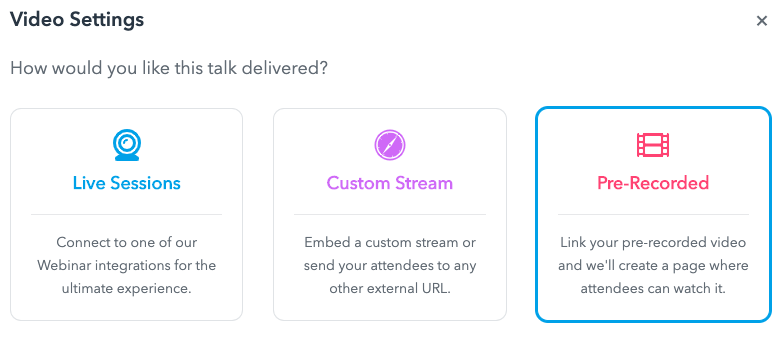 2. Select a video provider or Embed Code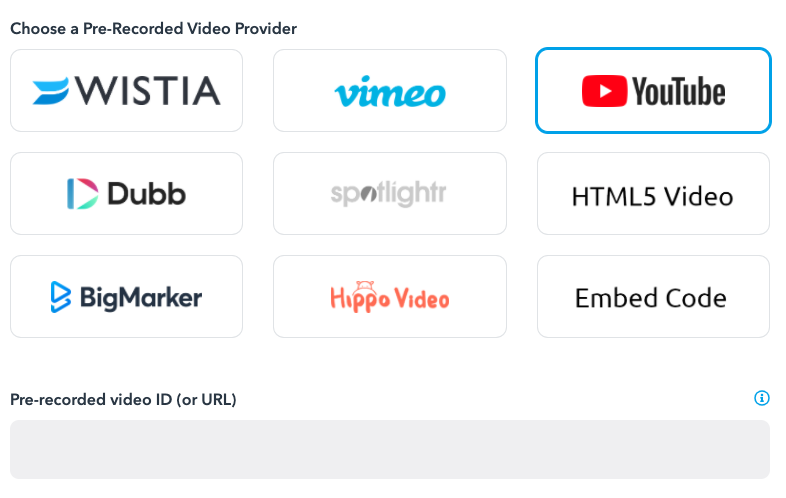 3. Enter the video ID or embed code on the field.
4. Click on Save, and you're all set!